Welcome to AAA-digitizing .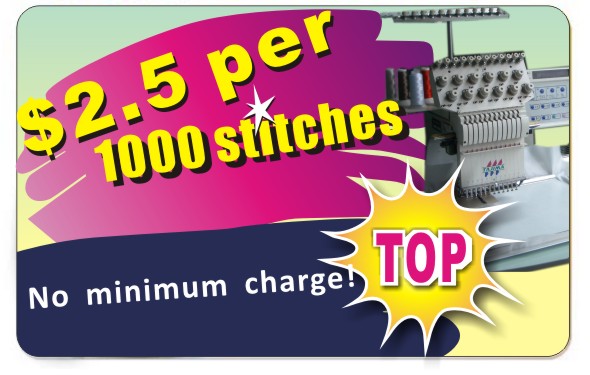 We possess latest in digitizing technology and equipments with the proven skills of accomplished commercial artists, designers, Digitizer, embroiderers which provides the highest quality designs and embroidery digitizing in the industry with Fast turnaround. AAA is committed to delivering high quality embroidery digitizing services tailored to meet your needs. We are proud to say that our company is one of China best embroidery digitizing service company.
Our main objective is to provide good quality digitizing services at reasonable prices. We digitize your designs keeping the final production in mind. So, we deliver properly digitized designs which run smoother on the machine with minimum thread breaks, thus increasing productivity by almost 10% to 15%.
To ensure quality, we sew out each design till we are convinced of its smooth run on the machine before we send the digitized file to you. We can also offer you the image of the sew-out for each design that you send us.
We also know that the Embroidery Industry can be very demanding sometimes, and we pride ourselves with our lead time of only 2 days and also a 24 hour rush delivery at no extra cost.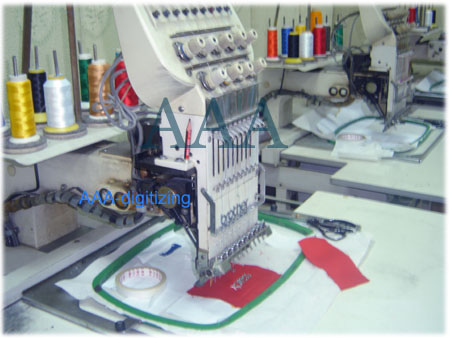 Vector Artwork Services
·  Free Quotes
·  High Quality
·  Quick Turnaround
·  Pricing:
$15 - Flat Rate for most files to be converted.
$20-30 - a) If artwork is complicated with imperfections such as blurriness.
         b) If artwork requires Layout changes, such as, moving objects or changing text.
         c) Extremely complicated artwork requiring more than 3 hours.
Image Editing

·  $15 per hour
If you'd like to contact us, please email us at : office@aaa-digitizing.com